You are here:
HC500 2.5" external hard drive is made of sturdy metal material. In addition to being a portable storage device, it also supports smart TV programmable recording functions. The HC500 comes with user-friendly personal cloud backup software. Access data on your hard disk anytime, anywhere - the ultimate in convenience for personal storage applications.
Supports TV Recording Functions
The emerging popularity of smart TVs and high-definition video bring features that help you address the problems of a modern busy life. When you have no time to watch your favorite TV programs when they play, simply use your ADATA HC500 external hard drive with supported smart TVs to record hours of programs to enjoy later.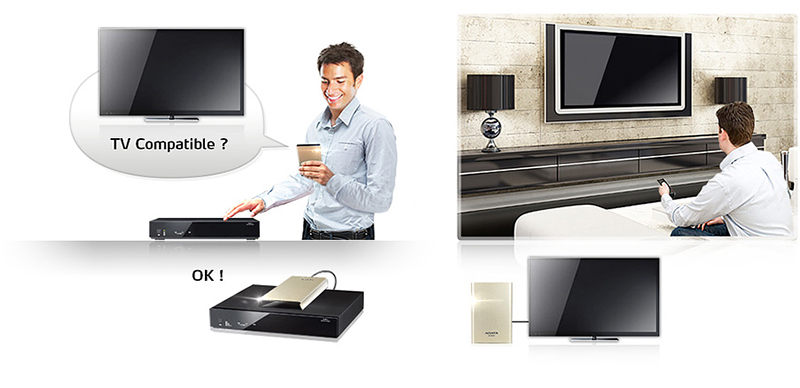 * Please refer to your TV or AV device for instructions about how to record to external devices such as your ADATA Hard Drive.
* Check your TV / AV device compatibility
Personal Cloud Storage
Set up your Choice HC500 Hard Drive as a personal data cloud! Use NTI MiST personal cloud software for easy access to your external hard drive from any location. MiST is available for Windows and Mac OS PCs, and Android and iOS mobile devices.
* Enjoy a one-year trial of NTI MiST Personal Cloud software. Upon completion of the trial, continue the service as a paid subscription.
Easily Set Up Your Data Backup
The HC500 comes with Windows-compatible NTI Backup Now EZ, a convenient, intuitive software package that allows you fingertip backup and restoration of your important data. Combine this with MiST Personal Cloud Storage to easily perform cloud backups.
G Shock Sensor Protection
G Shock Sensor Protection helps protect your data. If your HC500 suffers a severe shock from being struck, G Shock Sensor Protection automatically starts up and displays a flashing red light. When the shock has passed, a solid or flashing blue light displays indicating normal operation has resumed.
Rugged Metal Finish
The HC500 2.5" external hard drive features an attractive sandblasted metallic finish. Whether next to your TV or PC, its compact design takes up little desk space. When you're on the go, a special side-panel groove makes your HC500 easy to pick up and carry away.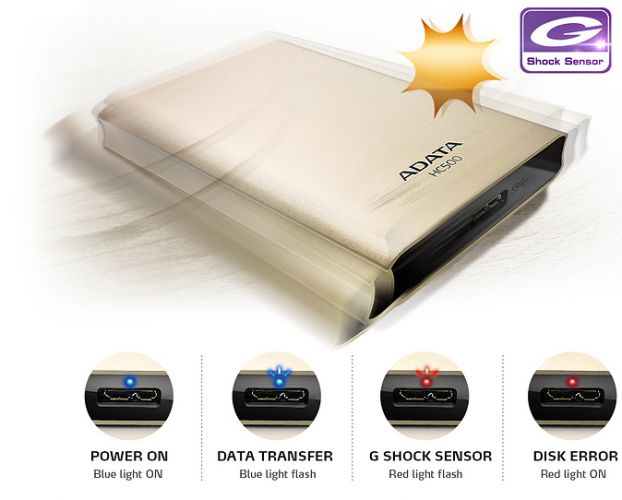 Super-Speed USB 3.0
With Super-speed USB 3.0, you can connect to your smart TV and enjoy simultaneous recording and playing of your favorite shows and movies. Backwards compatibility with USB 2.0 ensures connectivity with most video capable TVs and consumer electronics devices.
Attribute
Value
Software
Windows XP/Vista/7/8
Mac OS X 10.6 or later
Linux Kernel 2.6.31 or later
Interface
USB 3.0
Storage Capacity
500GB/1TB/2TB
2.5" SATA HDD
Product can be returned within 48 hours of delivery
You need to login to make a review