You are here:
2.5-INCH LAPTOP DRIVES AVAILABLE IN SEVERAL CAPACITIES
Seagate's purpose-built the 2.5-inch Laptop HDDs help meet our customers demand for affordable, flexible computing solutions.
7mm hard drive is available in 500GB, 320GB, 250GB and 160GB capacity options
9.5mm hard drive is available in 2TB, 1TB and 500GB capacity options (Kits)?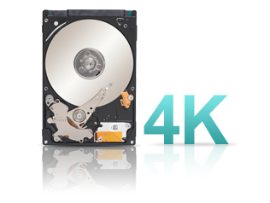 SMOOTH MIGRATION TO ADVANCED FORMAT 4K
Laptop Thin HDDs include Seagate SmartAlign technology. This innovation helps you easily get all the benefits of the new Advanced Format (AF) 4K sector standard—no utilities, no extra steps—automatically in the background. Performance is not affected, and there is no need for time-consuming utilities required by other AF-enabled drives.
1 Seagate SmartAlign technology may not be available on all models. Refer to the appropriate data sheet for further information.
Product cannot be returned once delivered
You need to login to make a review
Shipping to UNKOWN, UNKOWN
You can select any of these shipping methods during checkout
Separate Arrangement
10 - 20 days
N/A