You are here:
Centralized data storage with unified permissions reduces deployment complexity
Innovative user interface simplifies installation and maintenance
Windows + Mac + Linux cross-platform file sharing
Support for RAID 0, 1, 5, 6, 10 and hard drive hot swapping
Dual GbE network interfaces provide flexibility for enterprise network deployment
Complete backup solutions
Why ASUSTOR?
In the wake of technological advancements, information and data are becoming digitized in ever-increasing amounts, creating so-called "digital assets". Following increasing demand and the above-mentioned technological advancements, digital assets are continually growing at an exceptionally rapid rate. Ensuring the security of these digital assets, simplifying their management, and lowering the TCO (Total Cost of Ownership) are becoming important issues in the IT field for both individuals and businesses alike.
ASUSTOR NAS devices are able to provide optimal data protection through RAID technology. A diverse array of automatic backup solutions are also supported, guaranteeing the security of your data. Seamless cross-platform file sharing allows you to easily connect to your NAS device no matter if you are using Windows, Mac OS, or Unix-like operating systems. When paired with mobile applications (iOS and Android), ASUSTOR's exclusive Cloud Connect™ technology lets you access the data from your NAS device from almost anywhere on the planet.
Additionally, our NAS devices can also be used with virtual environments such as VMware, Citrix and Hyper-V. They also support the use of NFS and iSCSI in the creation of shared storage for virtual environments, making them an ideal alternative to SAN. ASUSTOR NAS devices are able to offer both flexible and cost-effective storage solutions, making them a must-have for your virtualization infrastructure.
Cross-platform File Sharing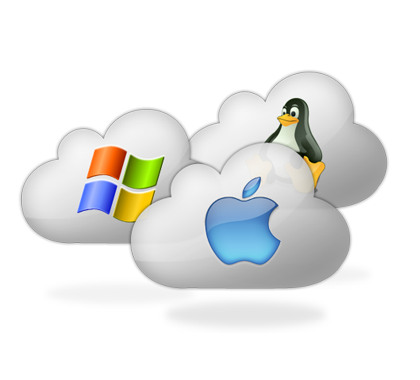 ASUSTOR NAS devices provide seamless cross-platform file sharing, allowing you to easily connect to your NAS device no matter if you are using Windows, Mac OS, or Unix-like operating systems. The transfer protocols that you may use to connect to an ASUSTOR NAS device are as follows:
Windows
: CIFS/SMB, FTP and WebDAV
Mac OS X
: AFP, SMB, NFS, FTP and WebDAV
Linux
: NFS, SMB, FTP and WebDAV
Additionally, ASUSTOR NAS devices feature our Network Recycle Bin. Any files you delete will be moved to the Recycle Bin, allowing you to restore any accidentally deleted files. Transfer protocols supported by the Recycle Bin include: CIFS/SMB, AFP, FTP and File Explorer.
Your Data is Safe with Us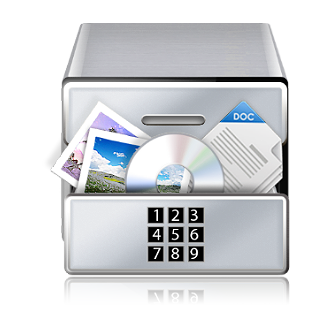 You no longer need to worry about accidentally losing your vital documents. ASUSTOR NAS devices provide you with a complete host of data protection and backup solutions to look after your most important information, creating a stress free and liberating user experience.
Optimal data security solutions – abundant data protection and backup features
Using backup utilities such as Backup Plan and Apple Time Machine you can easily backup data from a Windows PC or Mac directly onto an ASUSTOR NAS device. ASUSTOR NAS devices also offer a variety of different RAID configurations, allowing you to select the most appropriate configuration for your security needs.
Moreover, our NAS devices also support a multitude of two-way sync and backup options. Besides backing up your data onto a NAS device, you can also further back up the data from a NAS device onto other devices. ASUSTOR NAS devices support backup via the cloud, external hard drive, Rsync and FTP. In the unfortunate event of a disaster, you will be able to recover and restore your data with the utmost speed, thereby helping you to avoid the damage that can be caused by lost data.
Easy Hardware Maintenance - Service LED Indicator Engineers often have trouble finding a specific server needing maintenance when faced with numerous servers in a server rack. All ASUSTOR rackmount NAS devices come with service LED indicators on both the front and back of the device. After pushing the service LED button located on the front of the device, the corresponding service LED indicator on the back of the device will light up. Now engineers will be able to quickly locate the device without having to count the screws on their server rack or guess the position of the device. Furthermore, the service LED indicator can be turned on and off from within the ADM interface.
Better Price, Better Performance
ASUSTOR's ADM operating system combined with an Intel processor allows the 2 series to raise read and write performance to the max.
The 2 series also provides a total of 4 USB ports (2 x USB 3.0, 2 x USB 2.0) allowing you to simultaneously connect up to 4 external USB hard drives to expand your storage capacity.
Furthermore, AS-2TE series comes equipped with an HDMI port and audio jack allowing your NAS to transform into a multimedia player!
Attribute
Value
Connectivity
Supports Hot Swappable Drives
Expansion: USB 3.0 x 4
Network: Gigabit Ethernet x 2
TCP/IP (IPv4 & IPv6)
Output: HDMI 1.4a x1
Memory
RAM: 1GB DDR3
Supports HDD: 2.5" / 3.5" SATA II/ III or SSD x 4 (not included)

Processor
CPU: Intel ATOM 1.2GHz Dual-Core Processor
Power
Input Power Voltage: 100V to 240V AC

Product can be returned within 48 hours of delivery
You need to login to make a review